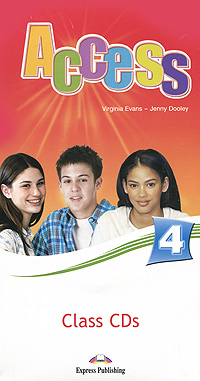 Access 4: Class CDs (аудиокурс на 5 CD)
Modern course of English language for pupils of 5-8 classes, beginning to study English language in the fifth class. The grammatical directory where more detailed description of the basic grammatical structures of a course with the examples is collected is applied on each of 4 books, allowing the pupil in addition to practice that it has studied in the basic manual. And also the software is applied on each level for an interactive board.
Дополнительные учебные пособия -> Английский язык
Автор:
Virginia Evans, Jenny Dooley
Серия:
Языки:
Английский
Издательство:
Express Publishing
ISBN:
978-1-84862-055-1
Подробнее ...