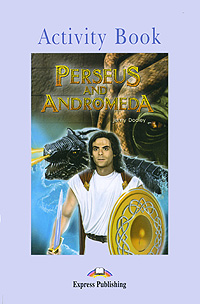 Perseus and Andromeda: Activity Book
Before reading: Look at the cover of the book. What can you see? Where and when do you think the story is set? Look at the characters in the first picture of the book. Who do you recognise? What do you think the connection between these characters is? Look at the blurb on the back cover of the book. Read it and try to guess the plot of the story. Write a story of your own using the heroes from the first picture. Look at the last picture of the book. Can you name the twelve gods?
Дополнительные учебные пособия -> Английский язык
Автор:
Серия:
Языки:
Английский
Издательство:
Express Publishing
ISBN:
978-1-84216-474-7
Подробнее ...