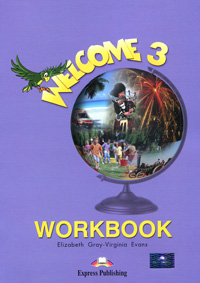 Welcome 3: Workbook
"Welcome" is a three-level beginner's course for children learning English. The workbook accompanies "Welcome 3" coursebook. "Welcome 3: Workbook" includes: 18 units corresponding to the coursebook units; In a Word! (a thematic picture dictionary for each module); five sections: vocabulary, grammar, communication, listening, reading and writing; pictures in full colour; further practice in reading, writing and listening; progress tests.
Дополнительные учебные пособия -> Английский язык
Автор:
Elizabeth Gray, Virginia Evans
Серия:
Языки:
Английский
Издательство:
Express Publishing
ISBN:
978-1-84325-306-8
Подробнее ...