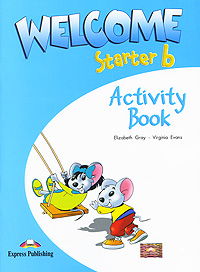 Welcome Starter b: Activity Book
Welcome is a highly motivating course specially designed for young learners. Through the adventures of a lively group of characters and their mischievous genie, the pupils have the opportunity to experience the English language and culture in an effective and appealing way.
Дополнительные учебные пособия -> Английский язык
Автор:
Elizabeth Gray, Virginia Evans
Серия:
Языки:
Английский
Издательство:
Express Publishing
ISBN:
978-1-84558-076-6
Подробнее ...