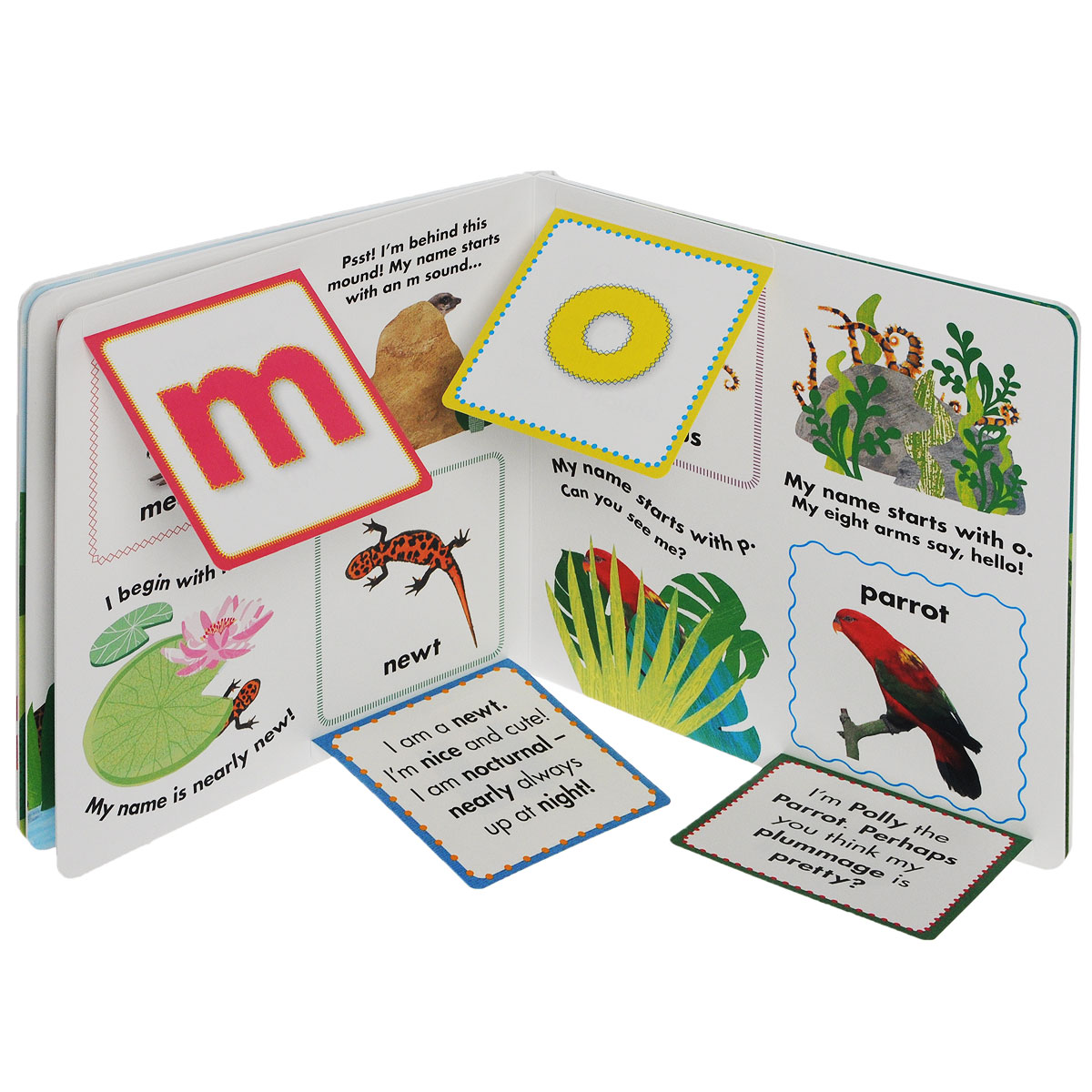 Animal Alphabet
Animal Alphabet is a lift-the-flap, entertaining picture book that helps toddlers learn their ABCs. Children will love lifting the flap of a letter to reveal an animal underneath and discovering other fun facts along the way. The animal-themed first words have clues to help word recognition, and all the answers are under the flaps with extra vocabulary. Intriguing flaps and lively pictures show toddlers their favourite animals in context plus alliteration and word labels are the perfect combination of hands-on learning and entertainment. Encourage early-learning and first-reading skills through hands-on activities and amazing animal illustrations with Animal Alphabet.
Дополнительные учебные пособия -> Английский язык
Автор:
Charlie Gardner
Серия:
Языки:
Английский
Издательство:
Дорлинг Киндерсли
ISBN:
978-1-4093-4562-6, 1409345629
Подробнее ...