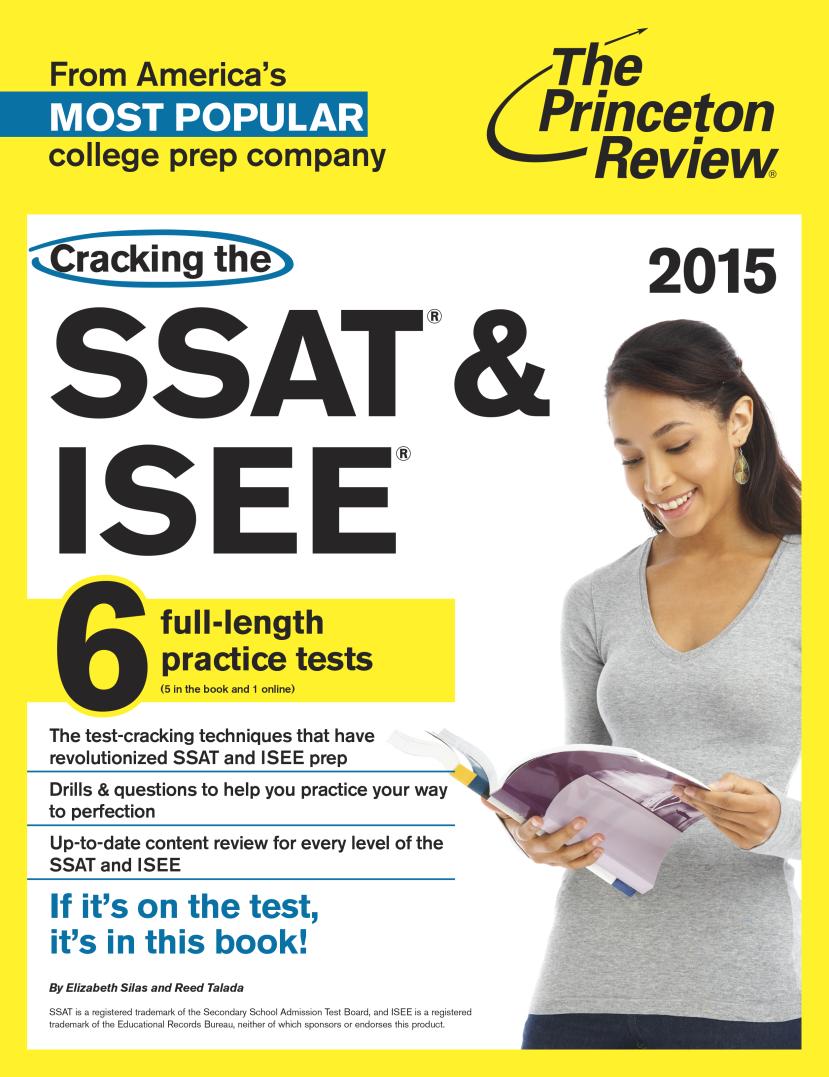 Cracking the SSAT & ISEE, 2015
The experts at The Princeton Review offer the most complete and effective preparation for two important secondary school admissions exams, the SSAT (Secondary School Admission Test) and ISEE (Independent School Entrance Examination). The 2015 edition of Cracking the SSAT & ISEE includes a thorough review of the fundementals of the Math, Verbal, and Reading sections for both tests.
Дополнительные учебные пособия -> Английский язык
Автор:
Elizabeth Silas, Reed Talada
Серия:
Private Test Preparation
Языки:
Английский
Издательство:
Princeton Review
ISBN:
978-0-8041-2510-9
Подробнее ...