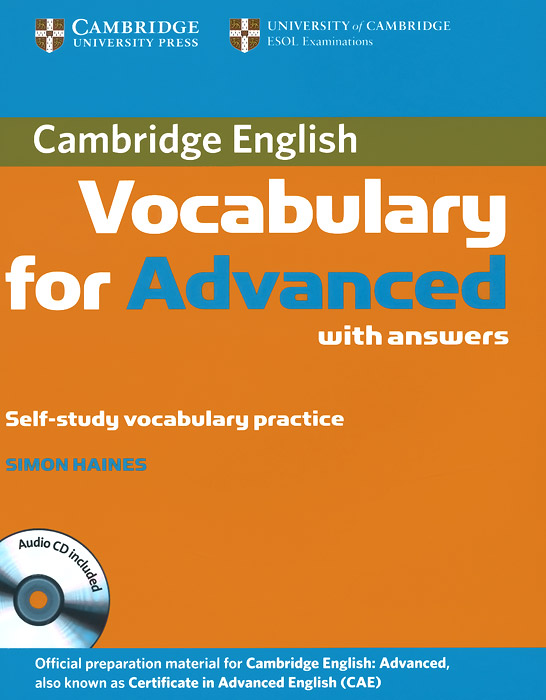 Cambridge Vocabulary for Advanced with Answers (+ CD)
The book covers selected vocabulary needed by students taking Cambridge English: Advanced (CAE) exam and includes exam-style tasks for each paper. Cambridge Vocabulary for Advanced builds students' lexical knowledge for success at an advanced level. It includes useful tips on how to approach Cambridge English: Advanced tasks and covers especially tricky areas such as collocation, fixed phrases and idioms. It is informed by the Cambridge English Corpus to ensure that the vocabulary is presented in genuine contexts and includes real learner errors. The Audio CD contains the listening and pronunciation exercises from each unit. The material is suitable for self-study or homework, and may also be used in class with the teacher. An edition without answers or CD is also available.
Дополнительные учебные пособия -> Английский язык
Автор:
Simon Haines
Серия:
Языки:
Английский
Издательство:
Cambridge University Press
ISBN:
9780521182201, 978-0-521-18220-1
Подробнее ...