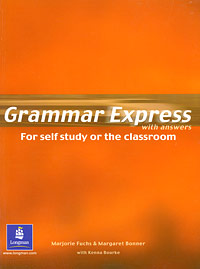 Grammar Express
A user-friendly and practical tool for intermediate students to learn or review English grammar. practice Versatility - for class, self study or reference use Clarity - charts and explanations provide excellent models Context - real-life situations help present and practise grammar. Take command of your English... Self-check activities throughout confirm your understanding of grammar points Be careful! notes warn you of typical learner errors. Self tests check your progress. 32 appendices provide you with useful information, from phrasal verbs to American and British English. For self study or the classroom.
Дополнительные учебные пособия -> Английский язык
Автор:
Marjorie Fuchs, Margaret Bonner, Kenna Bourke
Серия:
Языки:
Английский
Издательство:
Longman
ISBN:
0 582 77645 7
Подробнее ...