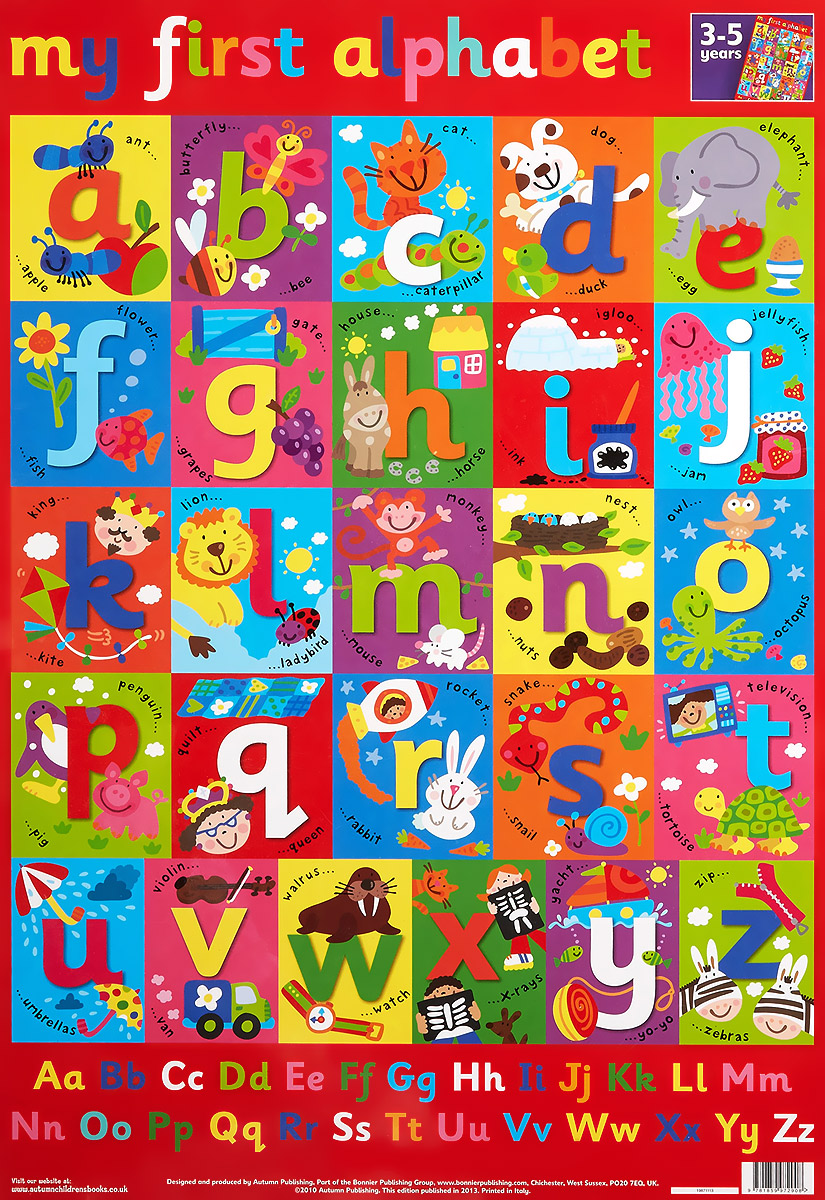 My First Alphabet. Плакат
This wall chart is laminated and acts as a great learning tool. Learn the alphabet the easy way with this lovely illustrated wall chart that is also a decorative item to put on a child's bedroom wall. Wonderfully illustrated and with glossy lamination this chart is set out in a way that is easy to read and remember making it a useful learning tool for any young child. Размеры плаката в развернутом виде:76 см х 52 см.
Дополнительные учебные пособия -> Английский язык
Автор:
Серия:
Языки:
Английский
Издательство:
Autumn Publishing
ISBN:
978-1-85997-290-8, 185997290X
Подробнее ...