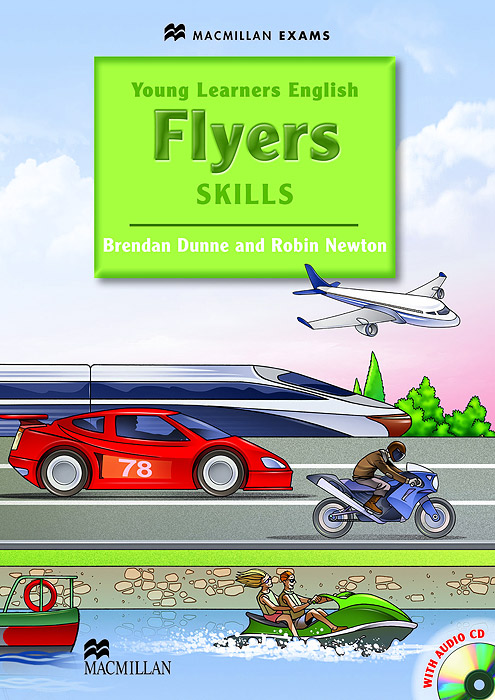 Flyers Skills: Student's Book
This new Young Learners English Skills series is a companion to the Young Learners Practice Test series. A precursor to the practice tests, this series allows children to get ready for their Starters, Movers and Flyers exams, introducing them to the tested vocabulary and grammar and demonstrating how to use and apply them. Structured practice of the grammar, vocabulary and skills needed for this level is provided through tasks similar to those in the Starters, Movers and Flyers tests. The Student's Books will progress incrementally from basic recycling exercises through thematic units to test-type activities. The Teacher's Books will include a webcode which gives access to further practice and test activities online, a complete practice test for each level and a test generator. Structured practice building towards Young Learners test requirements at each level Incremental development throughout the books Lively, colourful material that young learners can relate to Manageable books...
Дополнительные учебные пособия -> Английский язык
Автор:
Brendan Dunne and Robin Newton
Серия:
Young Learners English
Языки:
Английский
Издательство:
Macmillan Education
ISBN:
978-0-230-44909-1
Подробнее ...