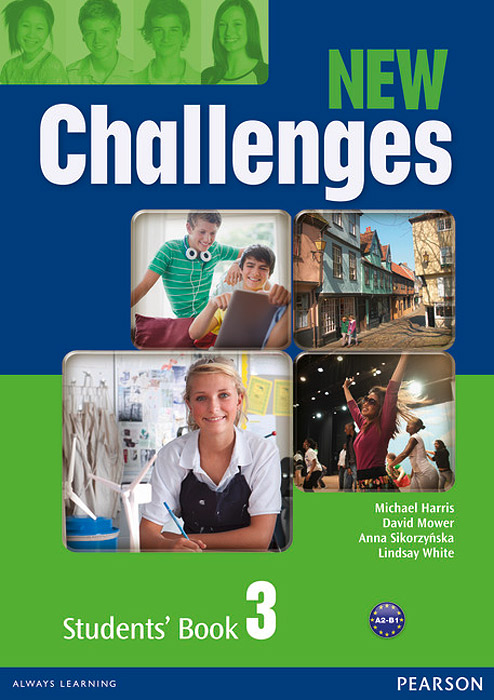 New Challenges 3: Student's Book
New Challengeshelps students become more effective learners and better citizens of the world through personal development. The information-driven approach in New Challengesencourages teenagers to think about the world around them and provides lively achievable tasks, building their confidence, creativity, participation and performance. With New Challengesteachers make lessons educational, successful and fun! Studentsmove from a beginner level into secondary methodology which then prepares them for a more formal learning environment. Levels 1 and 2 cover the key objectives in the Council of Europe's Waystage level (A2), corresponding to CESOL's KET exam. Levels 3 and 4 cover all the key objectives in the Council of Europe's Threshold level (B1), corresponding to CESOL PET exam, as well as some of the objectives in the Vantage level (B2). The Workbook and Multi-ROM include preparation and practice for these exams. Themes are: related to students' own world (friends,...
Дополнительные учебные пособия -> Английский язык
Автор:
Michael Harris, David Mower, Anna Sikorzynska, Lindsay White
Серия:
Языки:
Английский
Издательство:
Pearson Education Limited
ISBN:
978-1-4082-5838-5
Подробнее ...