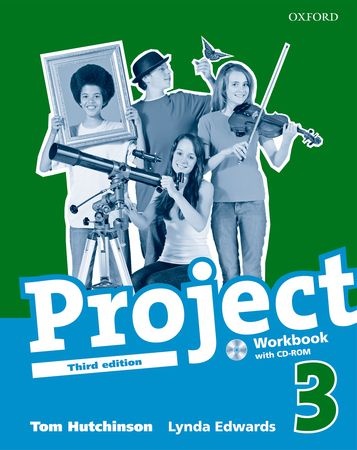 Project 3: Workbook Pack (+ CD-ROM)
Project Third edition is based on the best-selling Project course for students aged 10-15. The new edition has been revised and updated to meet the needs of today's classrooms following extensive research among Project users. Key features An analytical approach to grammar with varied practice A clear vocabulary syllabus in lexical sets Cartoons, games, project work and traditional songs and stories Culture sections encourage comparison with students' own cultures New English across the curriculum sections reflect topics students meet in other subjects Brand new Culture DVDs highlight aspects of life in English-speaking countries The new Workbook Pack contains: a Workbook with: graded exercises for mixed-ability teaching; 'Can do' statements after every unit which reflect the Common European Framework system of self-assessment a CD-ROM to encourage learner independence with: extra...
Дополнительные учебные пособия -> Английский язык
Автор:
Tom Hutchinson, Lynda Edwards
Серия:
Языки:
Английский
Издательство:
Oxford University Press
ISBN:
9780194763400, 978-0-19-476340-0
Подробнее ...