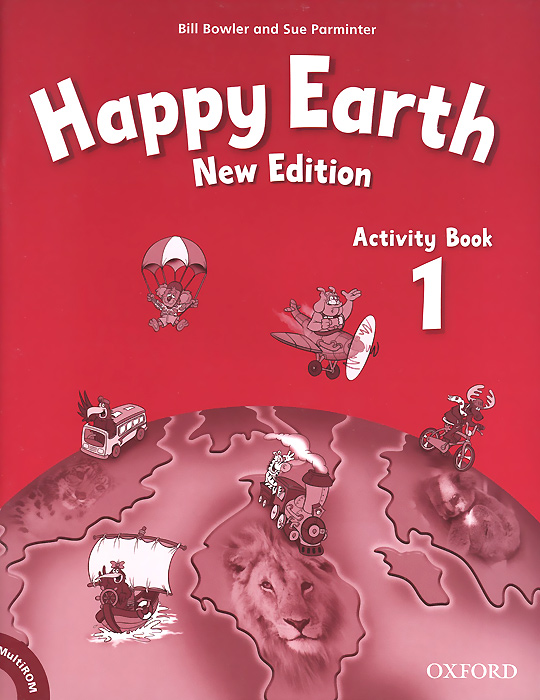 Happy Earth 1: Activity Book (+ CD-ROM)
A new edition of Happy Earth, the best-selling, topic-based course that builds on early reading and writing, extending vocabulary and structures from the first years of English. By drawing on a wide range of factual information, it develops children's language skills and awareness of the world. For the student: The Class Book features topic-based units with authentic materials, a multi-skill approach, skills review sections, cross-curricular 'Take-home' projects, an adventure story giving insight into the culture of different countries, and festival pages. The Activity Book provides vocabulary and grammar practice, a writing syllabus with real-life tasks and guided picture composition, pronunciation puzzles, spelling work, self-assessment, and a picture dictionary. It includes a MultiROM with vocabulary review games, songs, and activities in the style of Young Learners' Exams. For the teacher: The Teacher's Book provides detailed...
Дополнительные учебные пособия -> Английский язык
Автор:
Bill Bowler and Sue Parminter
Серия:
Языки:
Английский
Издательство:
Oxford University Press
ISBN:
978-0-19-473288-8
Подробнее ...