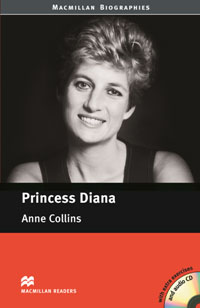 Princess Diana: Beginner Level (+ 2 CD-ROM)
There are many books about Diana's life. We often see her photograph and hear her name. She was beautiful and famous. She was a modern Princess and a loving mother. She wanted to help people, but her life was not always happy. This is Diana's story.
Дополнительные учебные пособия -> Английский язык
Автор:
Anne Collins
Серия:
Macmillan Readers
Языки:
Английский
Издательство:
Macmillan Education
ISBN:
978-0-2307-1653-7
Подробнее ...